There will be a Worship on Monday W.O.M. Service on Monday, September 18, 2017 at 7:00pm.
The 
wedding of Pastor James Wilkes, Jr. and Sis. Melia Burris 
will take place on
 

Saturday, September 23, 2017 at 1:00pm

 at Tabernacle Baptist Church
, located at 
519 West 19th Avenue Gastonia, NC 28052
. 
The doors will open at 

12:00pm

. 
For driving directions to the wedding ceremony, please click 
here
 to enter your starting address.
If you signed up to ride the van, the cost is $5.00 and may be paid in advance to Sis. Latoya Slade.
There will be an 
Elon University Station at Mill Point Community cookout
  on 
Saturday, September 30 at 11:30am
 prior to the 
2:00pm

 football game against the University of Albany, NY!
 A free cookout meal & ticket to the game will be provided to those who 
sign-up in the Foyer.
One ticket per person.
Pastor Wilkes Speaking Engagements:  
Check back soon for upcoming Pastoral speaking engagements!
Meetings and Rehearsals: 
Fine Arts Ministry Rehearsals: 
Worshippers of Wisdom: 

Tuesday, September 19

 from 

5:30pm- 6:30pm

 in the Sanctuary
Divine Portrait of Praise: 

Tuesday, September 19

 from 

6:30pm – 8:00pm

 in the Nursery
Daughters of Zion: 

Tuesday, September 19

 from 

6:45pm – 8:45pm

 in the Sanctuary
Music Ministry Rehearsals: 
Combined Choir: 

Tuesday, September 19

 from 

7:00pm – 8:30pm

 in the Fellowship Hall and 

Thursday, September 21

 from 

8:00pm – 9:00pm

 in the Sanctuary
Praise Team: 

Thursday, September 21

 from 

6:30pm – 8:00pm

 in the Sanctuary
EFBC Media:
Media Team Meetings: Thursdays from 6:00pm – 7:30pm for training and to prepare for Sunday Morning Worship.
CDs of our Morning Worship will be available for purchase at the Media Room Door in the Foyer after each service for $5.00.
EFBC Television Broadcasts: Guilford Cable Channel 8 on Mondays at 9:00pm and Thursdays at 5:00pm.
12:00pm (Noonday) and 7:00pm Adult and Youth Bible study are cancelled for Wednesday, September 20th and 27th. 
Men's, Women's and Youth Sunday School at 9:55am!
Min. Darris Vaughn would like to meet with prayer warriors of our church to pray each morning before Sunday Worship. Please see him if you are interested.
The Meet and Greet Ministry is seeking volunteers for both Worship Services. If you are interested, please see Sis. Effie Swift.
Please continue to bring your non-perishable food donations for the I Speak Life Ministry Food Bank.
There is a sign-up sheet in the Foyer for those interested in receiving FREE tutoring. When signing up your child(ren), please include the name(s), grade level, subject(s) and preferred day for tutoring (Monday – Saturday).
If you are in need of help with yard work around your house or property, please sign up in the Foyer to receive assistance from Elon University students who live at the Station at Mill Point.
Motivational Monday Moment: Join Pastor Wilkes in Corporate Prayer every Monday Morning at 7:00am!
To join the conference, please use the following information:
Conference Line: 712-451-0011 
Access Code: 404740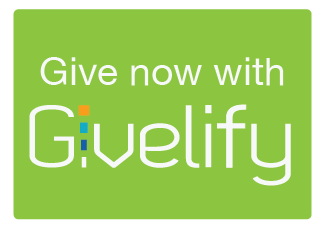 Give to EFBC:
Ready to Give to EFBC? Set up One-Time or Recurring Giving with GIVELIFY (givelify.com) – Download the online mobile app on any smart phone, iPad, or tablet or click the green Givelify button above!
EFBC Van Service:
Call our Van Service at (336) 584-8054 (336) 584-9120 or (336) 567-9983. Please give our drivers a 24-hour notice so that we may accommodate you to the best of our ability!
EFBC Nursery:
Our Nursery is available for ages infants – 4 years old, during our 8:45am and 10:50 am Sunday Worship Services in the Fellowship Hall.
EFBC WiFi Information:
SSID: ELONFBC Password:efbc1922
EFBC Prayer List:
Sis. Erma Sullivan, Bro. Coy Lee Patrick, Sis. Mary Smith, Sis. Ossie Beasley, Bro. Jimmy Mapp, Bro. Leonard Davis, Sis. Shirley Pinnix, Deacon Bobby Yancey,
Sis. Mary Lou Herbin, Bro. Brent Herbin, Deacon Monroe Graves, Bro. Doug Boone, Bro. Jim Cousin, Sis. Hazel Carter, Sis. Denice Bradley, Sis. Coline Graves,
Mother Vivian Fleming (Lott), Sis. Vickie Byrd Bigelow, Mother Doris Byrd, Bro. Curtis Davis, Bro. Antonio Clark, Sis. Deana Graves, The Boone Family,
The Hill Family, The Hanks Family, and The Elon First Baptist Church Family & Community
Congratulations to those Celebrating SEPTEMBER Birthdays and Wedding Anniversaries!