EFBC Vision 2018 : "The Year of Extraordinary Growth"
Don't forget your Vision-to-Victory Pledge of $25.00 over and above your Tithe on 4th Sundays!
April 2018 Events:
***Join us this Sunday, April 29, 2018 for "Super Sunday"! We will have ONE Service at 10:00am***
EFBC Members: Don't forget about Outreach Week and our Invite Challenge: 
The Senior Movie Morning (for for ages 55 & Up) will be Thursday, April 12 at 10:00am at the Paramount Theater in downtown Burlington.
Are you interested in welcoming new visitors to our church each week? Come be a part of our New Visitors/Greeter Team! 
Upcoming Speaking Engagements for Pastor Wilkes: 
Pastor Wilkes will be preaching for GEMBA at Elm Grove Baptist Church, located at 1302 US-29 BUS, Reidsville, NC  on Tuesday, April 3 at 7:00pm. The EFBC  Combined Choir will sing.
Pastor Wilkes will  be preaching at Mill Hill Missionary Baptist Church, located at 1635 Mill Hill Road in Roxboro, NC on Thursday, April 5 at 7:00pm. The Young Adult Choir will sing.
Pastor Wilkes will be preaching at Oak Grove Baptist Church, located at 1710 East Green Street High Point, NC  on Tuesday, April 10 at 7:00pm. The Praise Team will sing.
Pastor Wilkes will be preaching at Clover Garden AME Church, located at 4731 Burch Bridge Rd, Burlington, NC on Sunday, April 15 at 3:00pm. The EFBC Combined Choir will sing.
Pastor Wilkes will be preaching at Calvary Baptist Church, located at 808 Hilltop St. High Point, NC, on Thursday April 27 at 7:00pm.  The EFBC Combined Choir will sing. The Vans will leave from EFBC at 6:00pm.
This week's Music Ministry and Fine Arts Ministry Rehearsals:
Fine Arts Ministry:
Worshippers of Wisdom: Monday, April 23 from 5:00pm – 6:00pm
Divine Portrait of Praise: Monday, April 23 from 6:00pm – 7:30pm
Daughters of Zion: Monday, April 23 from 7:00pm – 8:15pm
Music Ministry: 
Praise Team: Saturday, April 28 from 8:00am – 9:00am
EFBC Media:
The Media and Sound team are currently looking for volunteers to assist in media and sound during services held at EFBC. If you are interested please contact Brother Bently Patrick or Sister Kristina Rogers.
Media Team Meetings: Thursdays from 6:00pm – 7:30pm for training and to prepare for Sunday Morning Worship.
CDs of our Morning Worship will be available for purchase at the Media Room Door in the Foyer after each service for $5.00.
*New EFBC Television Broadcasts for 2018*: Guilford Cable Channel 8 on Thursdays at 9:00pm and Fridays at 3:30pm.
Adult, Young Adult, and Youth Bible Study 
Adult Bible Study: Wednesdays at 12:00pm (Noonday) and 7:00pm 
Current Book Series: "Autopsy of a Deceased Church" by Thom Rainer.
Youth Bible study: Wednesdays at 7:00pm 
Young Adult Bible Study will be held bi-weekly on Wednesdays at 

7:00pm

. 
 Topics will be based on readings from the book 
"(Un)qualified" by Steven Furtick. Please see Sis. Kenyona Williamson for any questions.
Join Pastor Wilkes in prayer at EFBC on Wednesdays at 6:00am!
Min. Darris Vaughn would like to meet with prayer warriors of our church to pray each morning before Sunday Worship. Please see him if you are interested.
Please continue to bring your non-perishable food donations for the I Speak Life Ministry Food Bank.
Motivational Monday Moment: Join Pastor Wilkes in Corporate Prayer every Monday Morning at 7:00am!
To join the conference, please use the following information:
Conference Line: 712-451-0011 
Access Code: 404740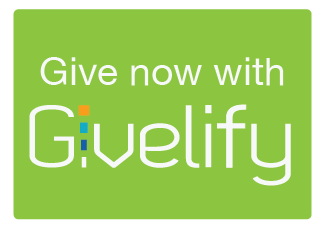 Give to EFBC:
Ready to Give to EFBC? Set up One-Time or Recurring Giving with GIVELIFY (givelify.com) – Download the online mobile app on any smart phone, iPad, or tablet or click the green Givelify button above!
EFBC Van Service:
Call our Van Service at (336) 584-8054 (336) 584-9120 or (336) 567-9983. Please give our drivers a 24-hour notice so that we may accommodate you to the best of our ability!
EFBC Nursery:
Our Nursery is available for ages infants – 4 years old, during our 8:45am and 10:50 am Sunday Worship Services in the Fellowship Hall.
EFBC WiFi Information:
SSID: EFBC Password:efbc1922
EFBC Prayer List:
Bro. Coy Lee Patrick, Sis. Mary Smith, Sis. Ossie Beasley, Bro. Jimmy Mapp, Bro. Leonard Davis, Sis. Mary Lou Herbin, Bro. Brent Herbin, Deacon Monroe Graves, Bro. Doug Boone,  Bro. Jim Cousin, Sis. Denice Bradley, Sis. Coline Graves, Sis. Vickie Byrd Bigelow, Bro. Curtis Davis, Bro. Antonio Clark, Mother Verna Mae Patrick, Bro, Vernon Smith, Sr., Bro. Carl Ireland, Jr., Sis. Nikki Taylor-Ramsey, and The Elon First Baptist Church Family & Community
Congratulations to those Celebrating APRIL Birthdays and Wedding Anniversaries!