We regret to inform you of the passing of Bro. Curley Cousin. He was the brother of Trustee Bobby Cousin, Bro. Don Cousin, and  Sis. Zandrel Cousin Bradsher, as well as the uncle, cousin, and friend to a host of members in our church family. Please keep the Cousin family uplifted in prayer as they go through this time of loss and bereavement.

We regret to inform you of the passing of Bro. Robert Allen Williams. He was the nephew of Mother Thelma Thomas. Please keep Mother Thomas and the Williams family uplifted in prayer as they go through this time of loss and bereavement.
Photo Credit: Fox News
We are saddened to hear of the tragic mass shooting that took place at the First Baptist Church in Sutherland Springs Texas yesterday. The shooting left 26 dead (8 members of one family) and 20 wounded. Texas Gov. Greg Abbott confirmed this act "the largest mass shooting" in the state's history. Please join us prayer today as we uplift those who lost loved ones in his horrific act.
#PrayersforTexas #PrayersforSutherlandSprings
here will be a Holiday Healing Hearts Memorial Breakfast on Saturday, November 18 at 10:00am. This is a free event open to the entire Elon community and surrounding areas! Continental Breakfast will be served.  If you would like to attend, please email Sis. Marilyn Slade at mslade646@yahoo.com, or call EFBC at (336) 584-5657.
There will be a  Turkey and Clothing Giveaway sponsored by the I Speak Life Food and Clothing Ministry on Saturday, November 18 from 1:00pm – 3:00pm. This is a free event open to the entire Elon community and surrounding areas! Please continue to spread the word to those who may be in need of food and clothing this Thanksgiving Holiday! Canned food/turkey and clothing donations are still being accepted! For additional information, please contact Deaconess Joan Shoffner at jcshoff@bellsouth.net  or Sis. Teresa Walker at tresawalk@yahoo.com.
Community Thanksgiving Worship Service 
with our neighboring churches will be held
 at EFBC 
on 
Tuesday, November 21 at 7:00pm.
W.O.W (Worship On Wednesdays) Service on Wednesday, November 29th at 7:00pm
The last FREE Tutorial Session will be held on Saturday, December 2 from 12:30pm- 2:30pm in the Fellowship Hall. Please have your child to bring in his/her school work/books in which they need assistance. A snack will be provided.
SUPER SEED 

SUNDAY

 – 

Sunday, December 3

! 
Be a part of this mighty move of faith as we raise a seed offering of $5,000 – $10,000 over and above our tithe! 
"Give, and it shall be given unto you; good measure, pressed down, and shaken together, and running over, shall men give into your bosom. For with the same measure that ye mete withal it shall be measured to you again."  —  Luke 
6:38
 (NIV)
The EFBC Marriage Ministry would like to invite married couples out to bowl on Saturday December 9, 2017 at Buffalo Bowling Lanes located at 103 South 5th Street Mebane, NC at 1:00pm. Come out and fellowship with other married couples who are united through Christ. The ministry asks that each couple pay $18.00. If you would like to attend, please sign up in the Foyer. For more information, please see Bro. Charles Carter or Sis. Jennifer Carter.
Upcoming Worship Opportunities
Pastor Wilkes Speaking Engagements:  
Pastor Wilkes will be preaching at Mt. Calvary Missionary Baptist Church, located at 4320 Doc Bennett Road in Fayetteville, NC on Sunday, November 19 at  3:00pm. (approximately 2-hour drive from EFBC).
Music Ministry:
Young Adult Choir: Tuesday, November 14 from 6:30pm – 8:00pm in the Fellowship Hall and Saturday, November 18 from 2:00pm  – 3:30pm in the Sanctuary
Youth Choir: Saturday, November 18 from 12:30pm – 2:00pm in the Sanctuary
Praise Team: Saturday, November 18 at 3:30pm in the Sanctuary 
Fine Arts Ministry: 
Worshippers of Wisdom: Tuesday, November 14 from 5:30pm – 6:30pm in the Sanctuary
Daughters of Zion: Tuesday, November 14 from 6:30pm – 8:30pm in the Sanctuary

EFBC Media:
Media Team Meetings: Thursdays from 6:00pm – 7:30pm for training and to prepare for Sunday Morning Worship.
CDs of our Morning Worship will be available for purchase at the Media Room Door in the Foyer after each service for $5.00.
EFBC Television Broadcasts: Guilford Cable Channel 8 on Mondays at 9:00pm and Thursdays at 5:00pm.
Adult Bible Study: Wednesdays at 12:00pm (Noonday) and 7:00pm 
Youth Bible study: Wednesdays at 7:00pm 
Young Adult Bible Study will be held bi-weekly on Wednesdays at 

7:00pm

. 
 Topics will be based on readings from the book 
"(Un)qualified" by Steven Furtick. Please see Sis. Kenyona Williamson for any questions.
Min. Darris Vaughn would like to meet with prayer warriors of our church to pray each morning before Sunday Worship. Please see him if you are interested.
The Meet and Greet Ministry is seeking volunteers for both Worship Services. If you are interested, please see Sis. Effie Swift.
Please continue to bring your non-perishable food donations for the I Speak Life Ministry Food Bank.
Motivational Monday Moment: Join Pastor Wilkes in Corporate Prayer every Monday Morning at 7:00am!
To join the conference, please use the following information:
Conference Line: 712-451-0011 
Access Code: 404740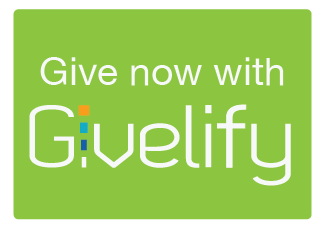 Give to EFBC:
Ready to Give to EFBC? Set up One-Time or Recurring Giving with GIVELIFY (givelify.com) – Download the online mobile app on any smart phone, iPad, or tablet or click the green Givelify button above!
EFBC Van Service:
Call our Van Service at (336) 584-8054 (336) 584-9120 or (336) 567-9983. Please give our drivers a 24-hour notice so that we may accommodate you to the best of our ability!
EFBC Nursery:
Our Nursery is available for ages infants – 4 years old, during our 8:45am and 10:50 am Sunday Worship Services in the Fellowship Hall.
EFBC WiFi Information:
SSID: EFBC Password:efbc1922
EFBC Prayer List:
Bro. Coy Lee Patrick, Sis. Mary Smith, Sis. Ossie Beasley, Bro. Jimmy Mapp, Bro. Leonard Davis, Sis. Shirley Pinnix, Deacon Bobby Yancey, Sis. Mary Lou Herbin, Bro. Brent Herbin, Deacon Monroe Graves, Bro. Doug Boone, Bro. Jim Cousin, Sis. Hazel Carter, Sis. Denice Bradley, Sis. Coline Graves, Mother Vivian Fleming (Lott), Sis. Vickie Byrd Bigelow, Mother Doris Byrd, Bro. Curtis Davis, Bro. Antonio Clark, Sis. Deana Graves, Mother Verna Mae Patrick,  Mother Loraine Patrick, The Boone Family, The Hill Family, The Young Family, The Hanks Family, The Cousin Family, Mother Thelma Thomas and the Williams Family, and  The Elon First Baptist Church Family & Community
Congratulations to those Celebrating NOVEMBER Birthdays and Wedding Anniversaries!